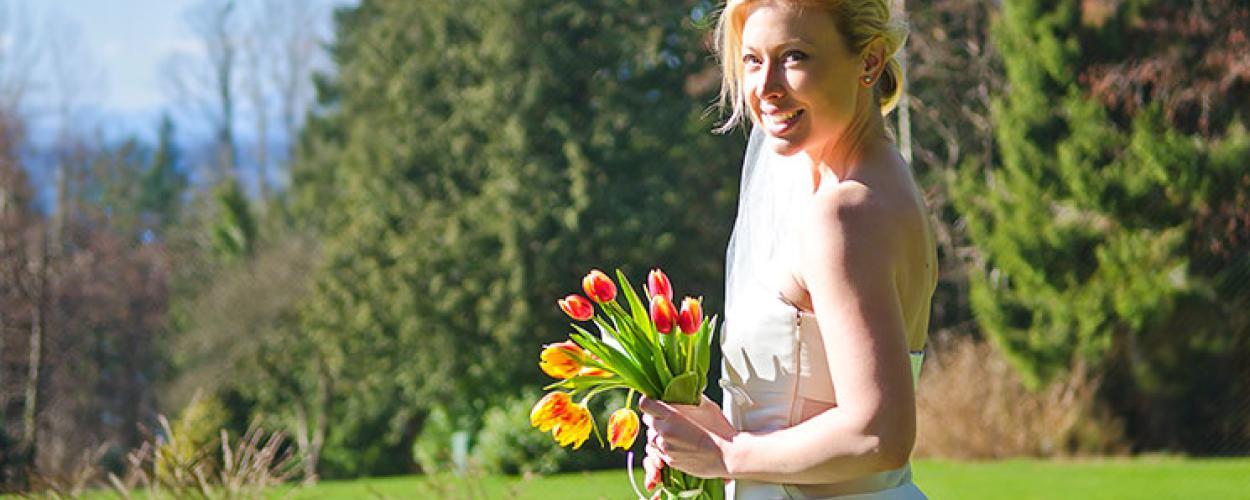 All weddings taking place in the District of West Vancouver parks must have a valid permit.
Due to COVID-19 restrictions, we are limiting the size, type and location of weddings until further notice. We are taking applications to hold a spot for weddings. Approvals are subject to the state of the pandemic, availability of the location and your plans to conduct the wedding under current provincial guidelines. Applications will be reviewed and processed in the order they are received.
Interested parties should fill out a form and send it in by email:
PERMIT OPTIONS
West Vancouver's parks are desirable locations for weddings. There are two types of permits to choose from to hold a wedding in a park.
Non-exclusive Wedding Permit (or photo session)
Duration: up to one hour 
Cost: $140 + tax 
Locations: Ambleside Park, Dundarave Park, John Lawson Park, Memorial Park, Seawalk Garden, Whytecliff Park. Other locations may be available upon request with special permission. Not available: Lighthouse Park, Caulfield Park

Exclusive Area Wedding Permit
Duration: up to three hours, inclusive of set-up and take-down
Cost: $400 + tax 
Locations: Whytecliff Park. Exclusive weddings are limited to this location. Sorry—no exceptions.
More information