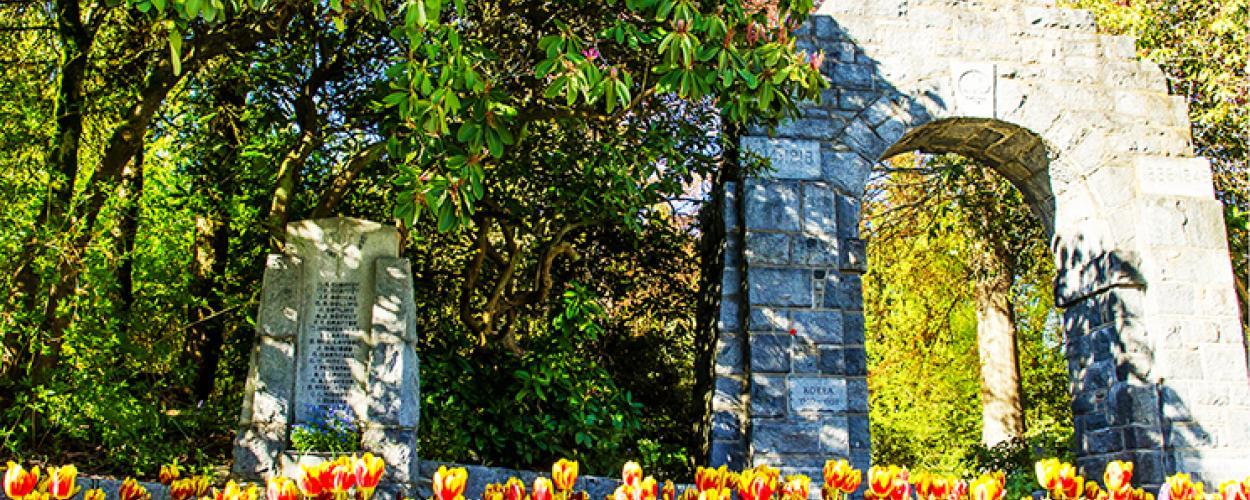 What's Popular?
Memorial Park is a peaceful sanctuary next to the business district. Take a short walk along the east bank of MacDonald Creek through a plantation of rare and colourful rhododendrons and azaleas and watch Coho salmon and Cutthroat trout in the Centennial Salmon Rearing Pond.
Things to do in the Park
Centennial Rearing Pond
Check out the Centennial Rearing Pond, which provides a restful habitat with consistent water flow for juvenile Coho salmon, Cutthroat trout and the aquatic insects on which they feed.

Memorial Arch
Pay tribute to the fallen at this cenotaph commemorating the World Wars and the Korean War. On Remembrance Day, the arch in Memorial Park becomes a gathering place to remember the fallen West Vancouver men and women who fought during World War I and II and the 516 Canadians who died during the Korean War. 

Take a Timeout
Grab your lunch and take a timeout from your busy schedule at this scenic and centrally located park.
Stewardship
Visit Stewardship for more information on the Centennial Salmon Rearing Pond and other stewardship groups and initiatives.