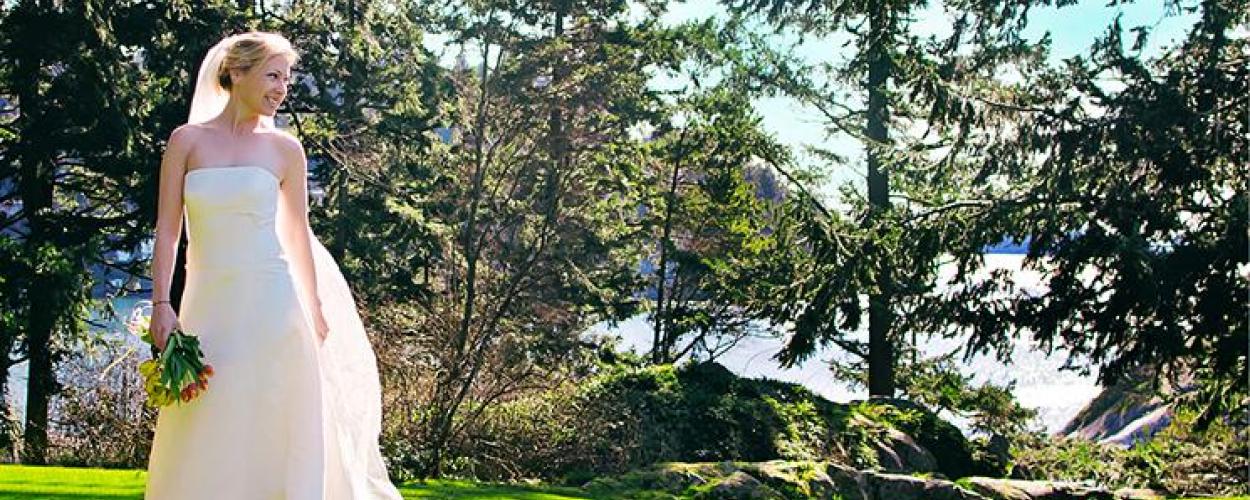 All weddings taking place in the District of West Vancouver parks must have a valid permit.
Due to COVID-19 restrictions, we are limiting the size, type and location of weddings until further notice. We are taking applications to hold a spot for weddings. Approvals are subject to the state of the pandemic, availability of the location and your plans to conduct the wedding under current provincial guidelines. Applications will be reviewed and processed in the order they are received.
Interested parties should fill out a form and send it in by email:
---
A once-in-a-lifetime event deserves a setting that is second-to-none. West Vancouver's mountains, endless sky and blue waters of the Strait of Georgia unite to make the perfect backdrop for your special day. West Vancouver has the ideal outdoor space for you to exchange your "I do's".
West Vancouver offers couples two wedding permit options:
Non-exclusive Wedding Permit or Photography Session: perfect for small gatherings spanning one hour or less. Cost is $140 + tax.
Exclusive Area Wedding Permit: affords for set-up and take down time as well as exclusive use of a designated park area. Cost is $400 plus tax.
To apply, please see:
Designated Ceremony Sites
Whytecliff Park
Known for its picturesque environment, Whytecliff Park and its Bassendale Terrace area create an ideal outdoor wedding location. The semi-secluded terrace offers views over the beach and Whyte Island, and is protected by native vegetation and natural rock.