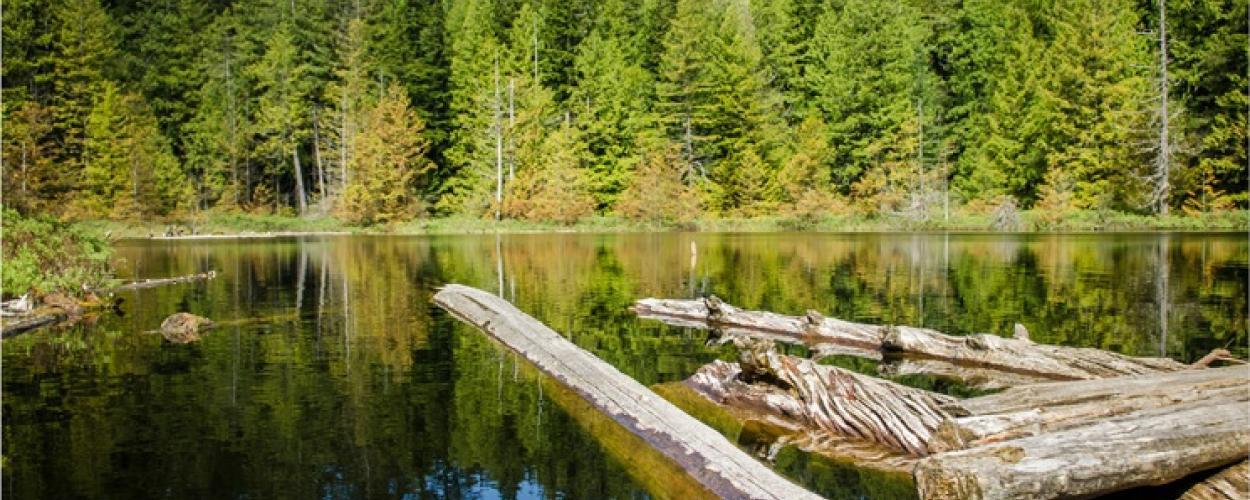 What's Popular?
The park is accessed by Whyte Lake Trail, from Westport Road just south of the Upper Levels Highway at Nelson Canyon. The trail follows the Trans Canada Trail route, diverges westward through old-growth trees, follows Whyte Creek and ends at Whyte Lake.
Things to do in the Park
Hiking
Whyte Lake Trail is a moderate, 2-hour hike 
Old Growth Trees
Walk through stands of old growth cedar and fir trees
Boardwalk, Pier & Bench
Sit and enjoy the tranquil surroundings
Parking
Public parking at the trailhead is limited and fills up quickly in good weather.
Please have an alternate plan and follow the instructions of traffic control personnel.
Dogs
Dogs must remain on-leash in this ecologically sensitive area. Check out Dogs in Parks for more information, including off-leash parks in West Vancouver, licensing and more.