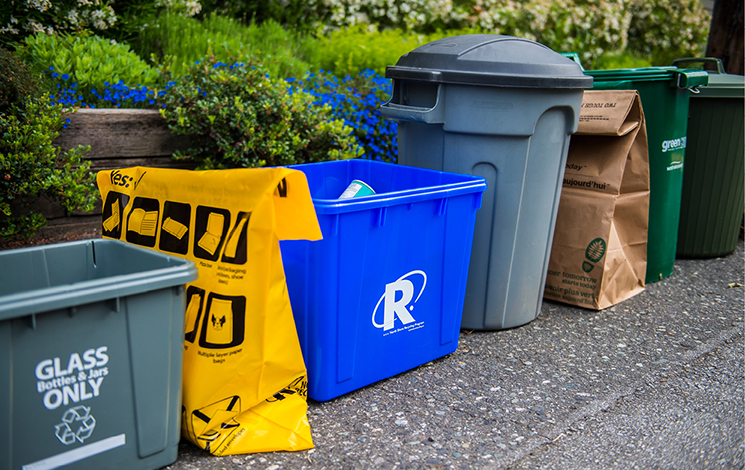 Please note: Service disruptions at the recycling drop-off facility are causing recycling collection delays this week (January 14–18). If your recycling is not picked up on collection day, remove it from the curb and securely store it until your next collection day. Thank you for your patience.
Please note: The boundary between the light pink and dark pink garbage zones (Wednesday collection) has changed, effective January 1, 2019.
---

West Vancouver diverts an estimated 72 per cent of residential waste from landfill and is committed to protecting, restoring and defending our natural environment.=
Replacement boxes & bags
Need replacement blue boxes, grey boxes or bags? New collection calendar?
Order them online, by phone at 604-929-3416, or pick them up from Municipal Hall at 750 17th Street.
Missed pick-ups
Information on missed pick-ups
Information for multi-family residences
Live in an apartment, condo or townhouse complex with shared collection?