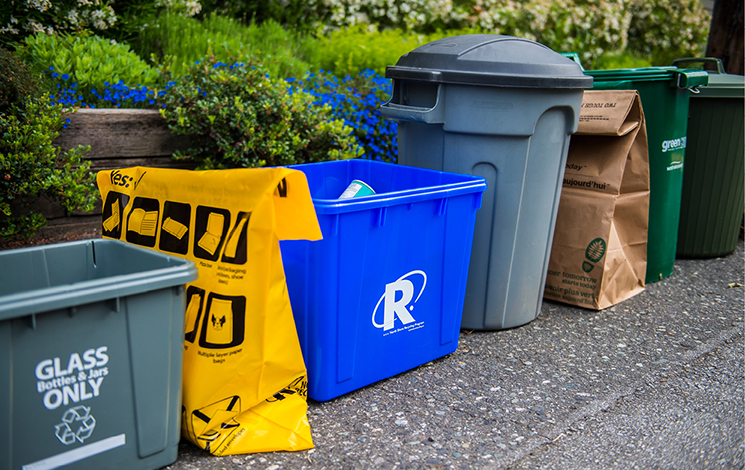 2019 Collection Calendars are being mailed the week of December 10.
Watch for your copy in the mail. Prefer to view your collection schedule on your phone? Download WestVanCollect available on Apple and Android devices.
Please note: The boundary between the light pink and dark pink garbage zones (Wednesday collection) has changed, effective January 1, 2019.
---

West Vancouver diverts an estimated 72 per cent of residential waste from landfill and is committed to protecting, restoring and defending our natural environment.=
Need replacement blue boxes, grey boxes or bags? New collection calendar?
Order them online, by phone at 604-929-3416, or pick them up from Municipal Hall at 750 17th Street.
Did we miss your pick-up?
Set your items out the following day and our crews will do their best to return. Missed you a second time? Please securely store your material until your next scheduled collection day. Ensure it is securely stored overnight to avoid attracting wildlife.
More information or report a missed pick-up
Live in an apartment, condo or townhouse complex with shared collection?