Water Conservation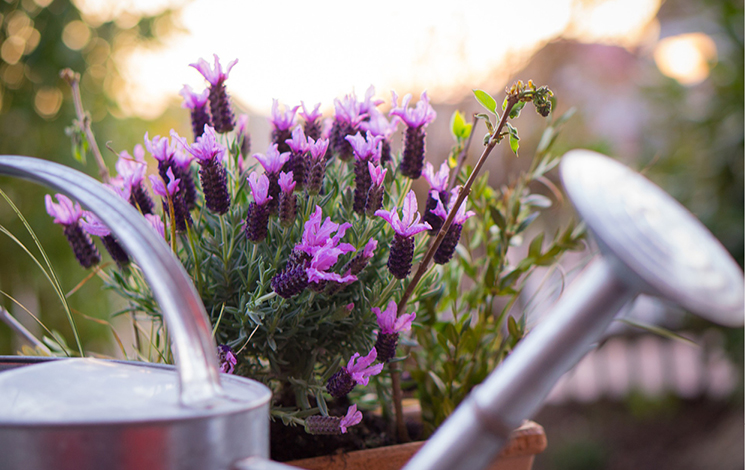 Drinking water is a valuable resource.
Taking smart steps to conserve tap water helps to:
keep our environment healthy
reduce stress on water and sewer utility infrastructure
save money on your utility bill
There are many ways you can conserve water around your home.
Reduce your indoor water use by following the three Rs:
Reduce: using less means paying less. Do this by:
running the dishwasher only when full and using the light/short cycle
running the washing machine only when full and using the short cycle
refrigerating drinking water instead of running the cold water tap
taking short showers rather than baths and turning the water off while lathering
turning the tap off while brushing your teeth
avoiding using the in-sink garburator which requires running water to operate
Repair: leaky taps and toilets cost money. Check your toilet and pipes regularly for leaks and repair them immediately.
Retrofit: water use in the bathroom can be reduced up to 50 per cent by:
installing faucet aerators
replacing an old showerhead with a new low-flow model
replacing an old toilet with a  low-flush model 
insulating water pipes to keep water hot
Stage 1 of the Water Shortage Response Plan will begin on May 15.
Lawn sprinkling hours May 15–October 15.
Even-numbered addresses: Monday, Wednesday, Saturday mornings 4 a.m.–9 a.m.
Odd-numbered addresses: Tuesday, Thursday, Sunday mornings 4 a.m.–9 a.m.
Metro Vancouver Lawn Sprinkling Regulations
Landscaping
let your grass grow a little longer. Longer grass reduces evaporation from soil.
plant native species or drought-tolerant plants. Check with local garden centres to determine which species are the best for local conditions.
put mulch around shrubs and plants to help retain moisture in the soil
dig a shallow basin around trees and shrubs to prevent runoff
try watering your garden by hand to only target the areas that need it
angle sprinkler so the water lands only on your garden or grass, not on the sidewalk or street
water less often. Watering grass deeply, but less frequently, makes for stronger, more resilient roots. Lawns only need about 2.5 cm (one inch) of water a week, including rainfall.
Around the Yard
sweep your driveway with a broom rather than using a hose to clean it
do not let water run continuously when washing your car. Use a bucket of soapy water, then rinse quickly with a hose
consider setting up a rain barrel for your watering and washing needs, we're offering subsidized rain barrels to residents. Please read the Rain Barrel tab below.
Automatic Irrigation Systems
Half of North America's treated water is used on lawns and landscapes. If you choose to irrigate, paying attention to your irrigation systems will help you save water.
keep a schedule: many times irrigation systems are set to come on too often; some even come on while it is raining. Installing rain or ground moisture sensors can help, as well as having the irrigation company set the schedule for the minimum amount of water.
maintenance is key: plants grow and block sprinkler heads, roots break sprinkler lines and pipe connections come undone. Regular maintenance from a certified professional will keep the water flowing only to where it is needed.
choose the right system: different irrigation systems have different purposes. It's important to pick the right one for your application. Drip irrigation is efficient, targeting the roots of plants and delivering water without runoff and evaporation.
use the right tools: certified professionals through the Irrigation Industry Association of BC have been trained to use water efficient standards in designing, installing and maintaining irrigation systems. 
If you like to do things yourself, there are other tools like online calculators to help figure out how long and how often a person should water.  
Learn more
Get tips for beautiful and eco-friendly lawns and gardens in the Grow Green Guide. Online tools help you design your space, and browse non-invasive and low-maintenance plants:
Grow Green Guide (your guide to eco-friendly lawns & gardens)
Your lawn can look great and be healthy even with less water. Learn more about waterwise lawn care in Metro Vancouver:
One of the most plentiful sources of water we have comes directly from the sky. Rain barrels provide an excellent method of capturing rain for irrigation purposes and helping you conserve water.
Low-cost rain barrels will be available at a series of one-day truckload sale events in Metro Vancouver in the spring.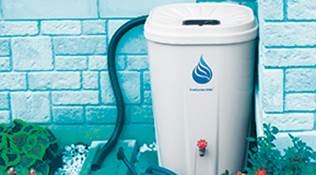 Check back next year for spring sale dates, or follow us on social media. Rain barrels are also available at local home and garden retailers. 
West Vancouver has phased out the high-efficiency toilet rebate program in January 2015.
The toilet rebate is replaced by a new high-efficiency clothes washer rebate that is jointly supported by BC Hydro and West Vancouver.
Why did we phase out the toilet rebate program?
West Vancouver's program to provide rebates for high-efficiency toilets has been in place since 2004 when high-efficiency toilets were rare.
The BC Building Code was revised in 2011 to require High-Efficiency Toilets (HET) (4.8L per flush or less) or dual flush toilets to be used any time a new toilet is installed in a residential setting. Now, many toilet models are high-efficiency. This makes it easy for people to choose more efficient models. 
High-efficiency clothes washer rebate
Clothes washer water saving facts:
Front-loading (ENERGY STAR) washing machines use nearly 60% of the water and 35% of the electricity of an older top loading washer.
Front loaders have on average 30% more capacity for clothes due to the design, providing extra space washing of bulky items like sleeping bags, bedspreads and throw rugs, and fewer loads.
Front loaders spin more rapidly than top loaders, so clothes come out drier, which reduces drying time and protects fabrics. As of 2007, ENERGY STAR-rated washing machines use 35-50% less water and at least 36% less energy per load than standard machines.
Load the washer to capacity when possible. Most people tend to under-load their washing machines. One large load of laundry will use less energy and water than two small or medium loads.
Note that the permanent press wash cycle uses as much as 20 litres more water for the additional rinse.
The amount of detergent you require depends on the kind of detergent you are using and the mineral make up (hardness or softness) of your water. Too much detergent makes your machine work harder and uses more energy. The manual for your washing machine should indicate the amount of soap to use in hard or soft water.