To learn more about closures and our response to COVID-19, and for updates on District operations, visit westvancouver.ca/covid.
Boulevard Encroachment Permit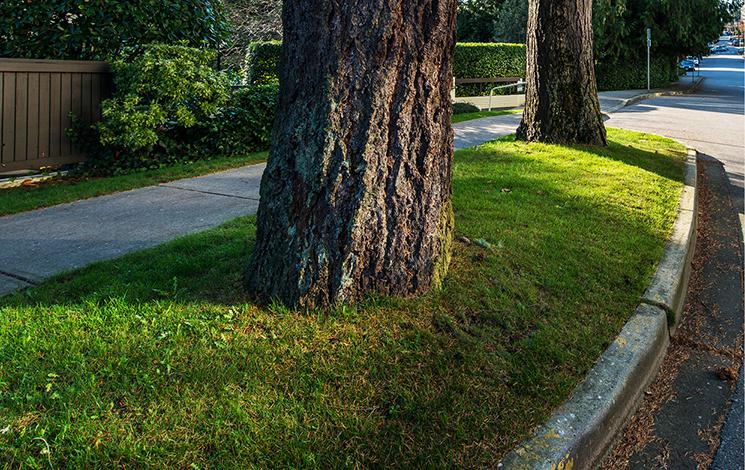 West Vancouver residents have a tradition of creating landscaped boulevards that enhance their neighbourhood qualities. In appreciation of this heritage, Council has adopted the Boulevard Bylaw which is intended to protect and improve the treatment of our boulevards.
You, as a property owner, are responsible for the care and maintenance of the boulevard adjacent to your property—the strip of land separating the edge of the road from your property line. Boulevards are municipal property, but also form a natural extension of properties for purposes of access.
While landscaping and maintenance of our boulevards are encouraged, we also need to ensure that anything that is placed (or grows) within the boulevard does not affect municipal services, reduce public safety or restrict public access.
For specific details on what you can place on your boulevard, see Boulevards and Encroachments.
Contact
We are still open for business and here to accept new applications and documents for existing applications electronically.
Permits & Inspections Department
Staff are here to assist you by phone, Monday–Friday, 8 a.m. to 4:30 p.m.
For general inquiries: