To learn more about closures and our response to COVID-19, and for updates on District operations, visit westvancouver.ca/covid.
Spirit House Post: Gathering of Nations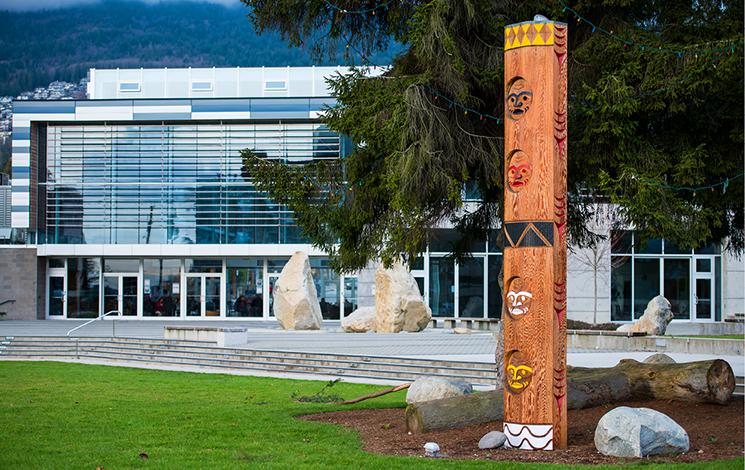 Located on the Great Lawn on the Community Centre grounds facing Marine Drive, the Spirit House Post is often the centre of community celebrations. The four faces represent water, land, sky and the Eagle deity. Carved into a 250-year-old cedar tree that was found after a three-month search on the Sunshine Coast, the piece honours this traditional Coast Salish art form.
Information
Artist: Jody Broomfield
Created: 2009
Location: Great Lawn at the Community Centre, 2121 Marine Drive