GLENEAGLES GOLF COURSE & CLUBHOUSE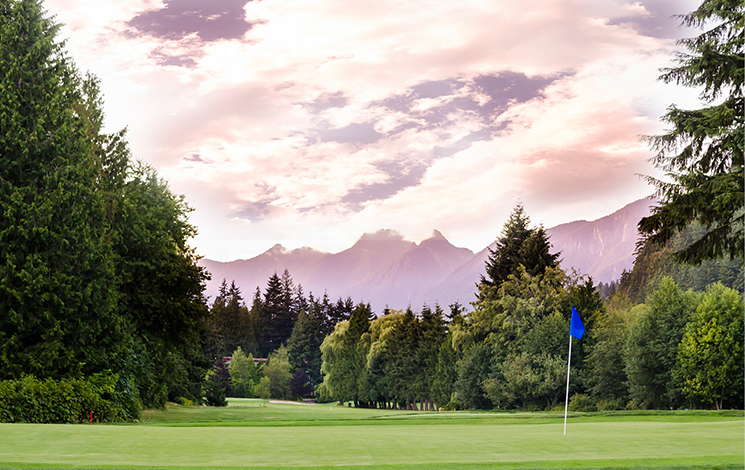 Tee-times must be pre-booked. Walk-ins are not permitted. 
Latest updates
Beginning July 19, there will be maintenance work on sand bunkers. All bunkers will be considered Ground Under Repair. Please take a drop, with no penalty, no closer to the hole.
The roll-over time for tee-time bookings is now 9 p.m. This means that you can book your tee times beginning at 9 p.m., seven days in advance.
Gleneagles Golf Course launched a new and improved online reservation system on June 21. Read more.
Frequently asked questions
Why can't I see any available tee-times after June 21?
The new reservation system comes into effect on June 21, at which point you will no longer be able to use the previous reservation system for bookings. Once you register for the new reservation system, you can book up to seven days in advance. 
What happens to my existing account?
Your account, which includes all information stored on the previous reservation system, will be completely removed and erased You will need to create a new account in the new reservation system. 
Will my golf history be moved to my new account?
No, your history of rounds played in the past will be removed. The new reservation system will start tracking when you play your first round and provides more detailed tracking history than the previous reservation system.
Can I book over the phone?
Same-day bookings will continue to be accepted by phone. Call the Gleneagles Pro Shop at 604-921-7353.
To book in advance, please use the online reservation system.
Why are you no longer using the previous reservation system?
The previous reservation system is outdated and the technology is obsolete. It does not offer the same user-friendly benefits that the updated reservation system provides. The new reservation system is much improved and is used widely by other golf courses.
Fees
Explore the course
COURSE GUIDE
We are currently working on creating the 2021 course guide with Fairway Media/Bench Craft Company. The 2021 Course Guide will be posted here and available as a Gleneagles Golf Course in the spring. 
Amenities
putting greens open - limit of four people on green
pro shop
club rentals
pull-cart rentals
lessons
ADAPTED REGULATIONS DURING COVID-19 PANDEMIC
Before you start:
Bring your own equipment. Club rentals are now available. Pull-cart rentals are available and will be sanitized.
Arrive no earlier than 10 to 15 minutes before your tee-time booking.
Tee-time intervals are no spaces nine and 10 minutes apart.
TAKE OFF: benches are closed.
Payment accepted by credit and debit card only.
Stand in the designated area while waiting for your time to be called.
Bring your own snacks, refreshments and hand sanitizer.
While golfing, please note:
Tee time spacing has been extended to every 12 minutes.
Watch for markings at the tees to help you maintain your distance.
Pull carts are sanitized by staff after each use.
Ball washers and bunker rakes have been removed.
Do not share equipment.
Do not touch flags on the greens. Balls will be prevented from going into the cup.
All benches are closed. Please do not sit on them.
Afterwards:
For the safety of yourself and others, please leave immediately after finishing your round of golf.
If you pack it in, pack it out. Take everything home with you, including garbage.
Learn more about the many spaces inside the Clubhouse at Gleneagles Golf Course!
Proper dress must be observed at all times. Men's shirts must have sleeves and ladies' must have either sleeves or collar.
Gleneagles Golf Club Society
Gleneagles Women's Division Golf Club
The Gleneagles Women's Division Golf Club is a group of women who play 9 or 18 holes first thing on Tuesday mornings from April 1–October 31 at Gleneagles Golf Course. Learn more by visiting:
Gleneagles Women's Division Golf Club
Gleneagles Men's Golf Club
The Gleneagle's Men's Golf Club is a group of men who play 9 or 18 holes first thing in the morning on Mondays, Wednesdays and Fridays from April 1–October 31 at Gleneagles Golf Course. Learn more by visiting: