public spaces
Please do your part to dispose of all waste responsibly. Whether you're in a park, municipal facility or on the sidewalk.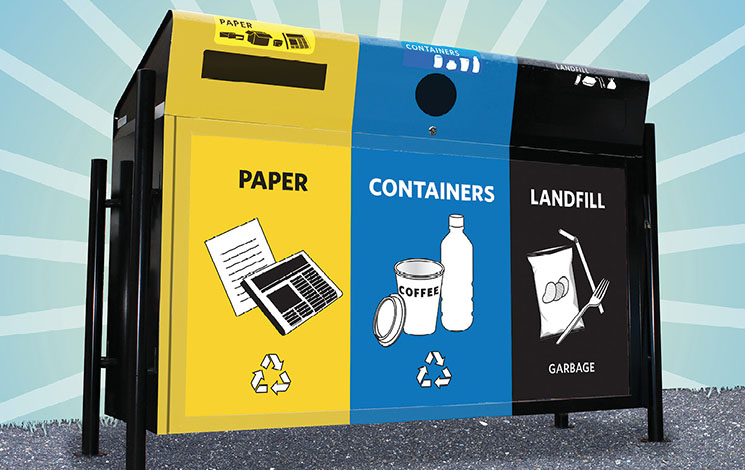 The three-stream bins replaced existing garbage bins along the roadside and feature recycling options for paper and containers, as well as traditional garbage collection.
More Information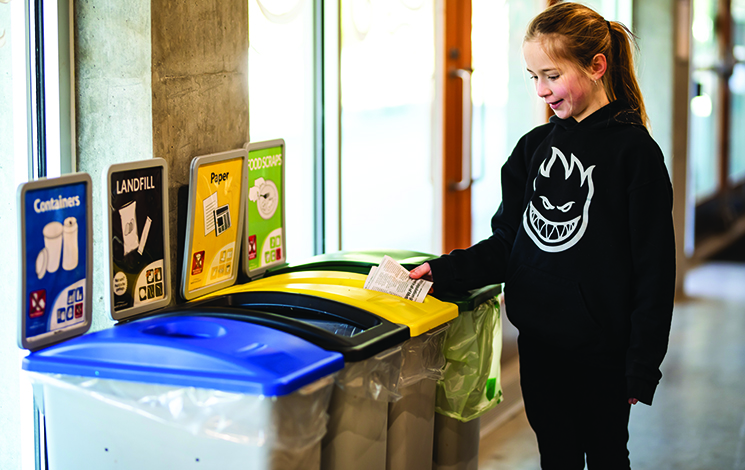 The municipal building recycling program is similar to our successful residential recycling program, making it easier to recycle wherever you go.
More Information
It is illegal to dump or deposit any household, business, construction or garden waste in any park, including any municipal receptacle.
More Information