To learn more about closures and our response to COVID-19, and for updates on District operations, visit westvancouver.ca/covid.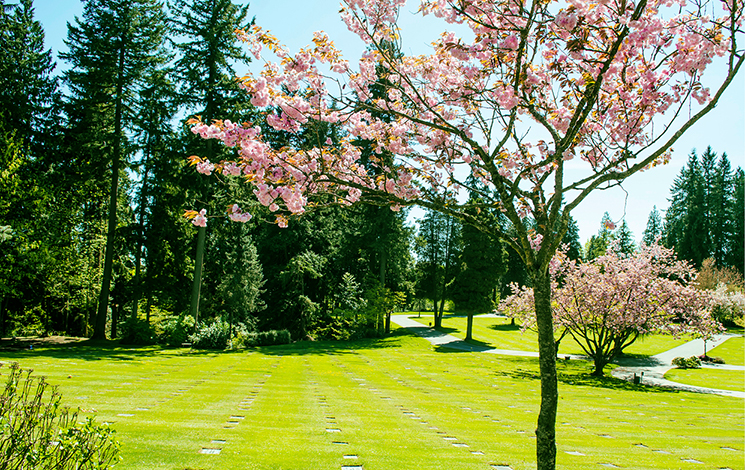 The Capilano View Cemetery is open. Physical distancing is required. 
Reminder—by order of the Provincial Health Officer:
No gatherings of more than 50 people
Maintain physical distancing of 2 metres (6 feet) from other people
Making arrangements
Capilano View Cemetery arrangements are now by appointment only.
If you need to arrange a burial, please contact 604-925-7007 for an appointment, which will be arranged as quickly as possible.
Walk-in appointments will not be accepted.
Visiting the Cemetery
Please visit in small family groups and keep at least 2 meters away from others at all times.
Thank you for doing your part.
---

Capilano View offers a variety of interment options including full casket burial, burial of cremated remains and above-ground columbaria niches.
Since 1926, the Capilano View Cemetery has offered the residents of West Vancouver a tranquil place of beauty and history to remember and reflect.
A seating area including an ornamental water basin and table for preparing flowers and holding small gatherings is now open for use on the north-west corner of the Birch Area of the cemetery. We hope you will enjoy the view!