To learn more about closures and our response to COVID-19, and for updates on District operations, visit westvancouver.ca/covid.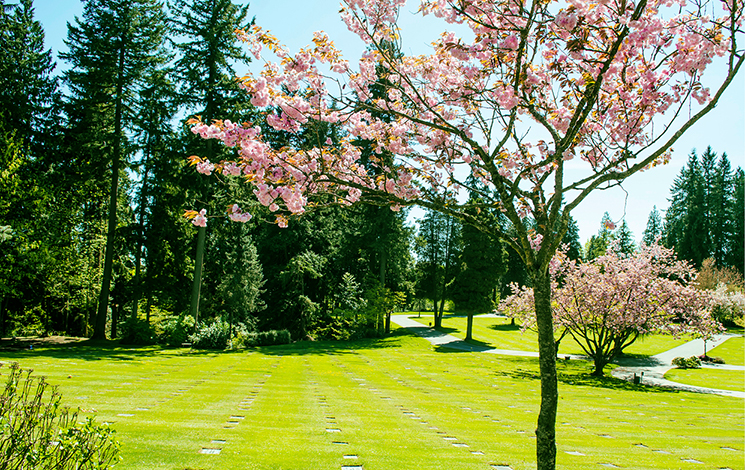 COVID-19 Guidelines
Updated: March 29, 2021
Graveside gatherings are now limited to a maximum of 10 people, including the officiant.
There is an exception if the service is led by a religious body. In this case, a maximum of 50 guests, including three staff members, are allowed. For more information, please click here.
This is an order from the Provincial Health Officer and you and your funeral provider must comply with the limit of 10 attendees, with no exceptions. If the limit of 10 is not observed, a Bylaw Officer will be notified. 
For more information about the order, please visit www.gov.bc.ca/COVID19.
Important links
COVID-19 Variance for Outdoor Worship Services
COVID-19 Provincial Restrictions
Burial arrangements
Please contact Capilano View Cemetery at 604-925-7007 to arrange a burial between 8:30 a.m. to 4 p.m., Monday to Friday.
All arrangements should be made by appointment over the phone. It is currently not possible to make arrangements in the office due to COVID-19.
Please have the following information available to help us arrange an interment:
your name, address, and phone number
your relationship to the deceased person
the full legal name of the deceased person
the last address of the deceased person
date and place of birth of the deceased person
date and place of death of the deceased person
the name of the funeral home you have chosen
date and time you would like for the service 
Interment services are scheduled on a first-come, first-served basis. Having more than one date option will help with finding a time to suit your preferences.
Limit on number of guests 
If more than 10 people are present, you will be asked to disperse so the service can proceed. If this does not happen, a Bylaw Officer will be notified. Staff will leave the area and not proceed with the burial until it is resolved. New arrangements may need to be made on a different day, at additional cost. 
For contact tracing purposes, you or your funeral provider  are required to keep a list of all attendees, including name and phone number, at a graveside gathering.
A hand sanitizer station is required. All attendees must keep a two-metre distance from each other.
If someone is speaking as part of the graveside service, they must be at least three metres from others.
Staff will use barricades to cordon off the grave and area where they are working. Please respect these barricades.
Please leave the cemetery immediately after the graveside service is complete. The services finishes when the casket is lowered to ground level. Staff will complete the burial once the gathering is dispersed.
If you wish to witness the completion, please move well away from the burial site, maintaining physical distancing, so that staff may complete their work.
More information on COVID-19 restrictions
Thank you for doing your part
Please stay home if you are sick. 
Keep two metres apart at all times.
Wash or sanitize your hands frequently. 
If you have any questions, please contact Capilano View Cemetery at 604-925-7007.
---

About Capilano View Cemetery
Capilano View offers a variety of interment options including full casket burial, burial of cremated remains and above-ground columbaria niches.
Since 1926, the Capilano View Cemetery has offered the residents of West Vancouver a tranquil place of beauty and history to remember and reflect.
A seating area including an ornamental water basin and table for preparing flowers and holding small gatherings is now open for use on the north-west corner of the Birch Area of the cemetery. We hope you will enjoy the view!