Spirit of the Mountain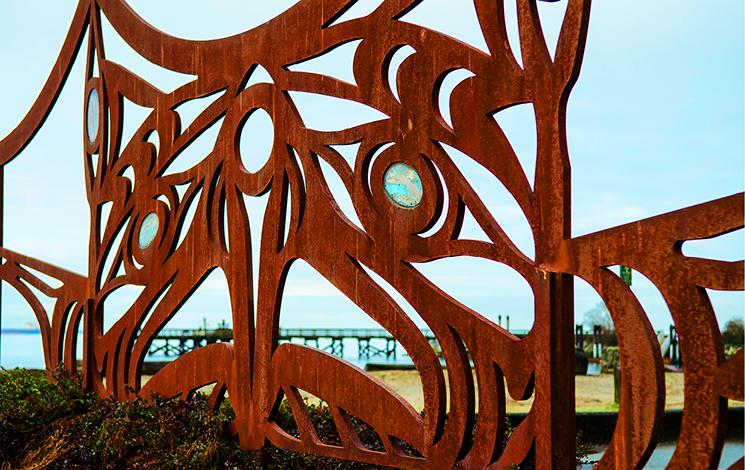 This signature sculpture is another West Vancouver landmark, greeting visitors at the entrance to Ambleside Park. Commissioned after West Vancouver was designated a Cultural Capital by the federal government in 2006, Spirit of the Mountain evokes the Lions Gate Bridge. That bridge takes its name from The Lions, the two famed peaks above West Vancouver that the Squamish people call The Twins or Sisters. Legend says that the high-born twin sisters brought peace between the Squamish and Haida people.
Two upright paddles incorporated into the design represent mutual respect. Between the paddles is a Squamish Thunderbird head, which symbolizes the Squamish Nation. In the background, the great canoe represents the journey to build a foundation for future generations within the communities of West Vancouver and the Squamish Nation.