To learn more about closures and our response to COVID-19, and for updates on District operations, visit westvancouver.ca/covid.
Ferry Building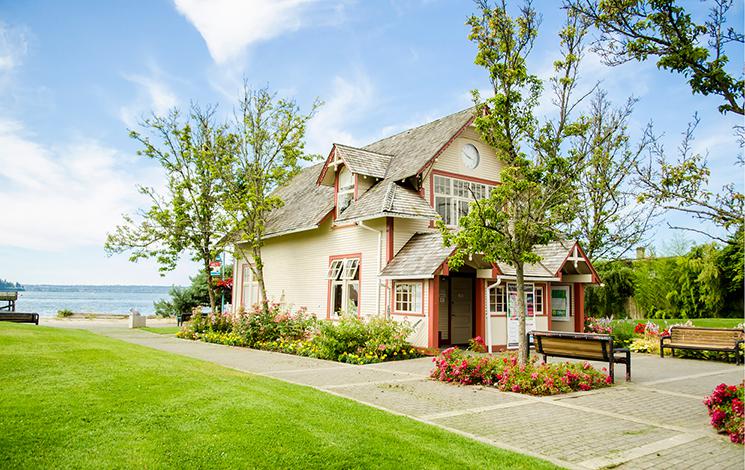 1414 Argyle Ave
Ferry service to West Vancouver was first established in 1909 as a private business by John Lawson. In 1912 the newly-formed municipality took over the service and built this structure in 1913 to serve as the terminal and offices for the ferry service.
The Ferry Building is a rare surviving structure from the municipality's early history. Designated in 1987, the building received a Heritage Achievement Award in 1995 for its extensive rehabilitation. The Ferry Building now houses a municipal art gallery.