Rodgers Creek Sanitary Sewer Repair
A sanitary sewer main between the 1800 blocks of 28th and 29th Streets has been identified for replacement.
The main crosses Rodgers Creek and was damaged in a storm event last winter. The District completed an emergency repair at the time and a temporary main is currently in place to provide continued servicing.
Map of Area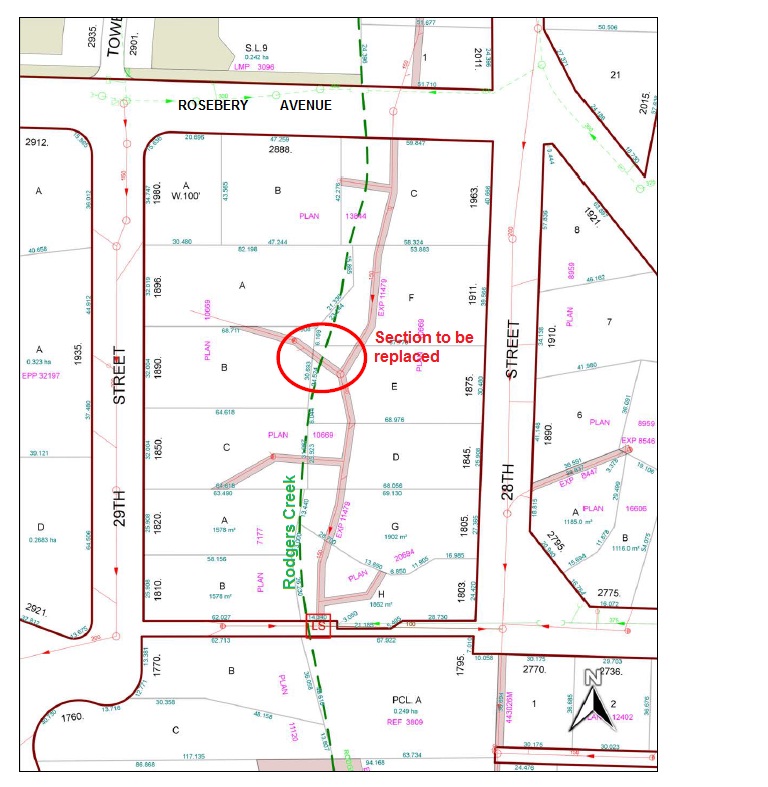 Project Status
The week of April 27, surveyors will be on-site to collect data that will be used to complete detailed design for a new sewer main.
Local residents will receive further notice and a timeline for construction once the detailed design is complete.