1400 Block Chartwell Drive Water Main Replacement
The District will conduct water main upgrades and road improvements for a section of the 1400 block of Chartwell Drive because the existing water main has reached the end of its useful life and needs to be replaced.
This is a coordinated utility and roads project, which means that utility work will take place first, followed by road improvements.
The work will include:
water main upgrades
road reconstruction
pedestrian safety improvements
concrete curb and landscaping repairs
Timeline
Work will begin in March and take approximately four and one-half months. 
Traffic Impacts
There will be alternating one-way traffic around the construction area. Traffic control persons will be on-site during construction hours to facilitate local traffic and any emergency vehicles.
Construction will take place 7 a.m.–5 p.m., Monday to Friday or as required to complete work on schedule.
Please avoid unnecessary access to the construction zone, and keep children and pets safely away.
Please place household garbage and recycling out before 7:30 a.m. on collection day.
Thanks for your patience while this important work is completed.
Affected Area
From the intersection of Chippendale Road to 1436 Chartwell Drive.
Click the map to enlarge.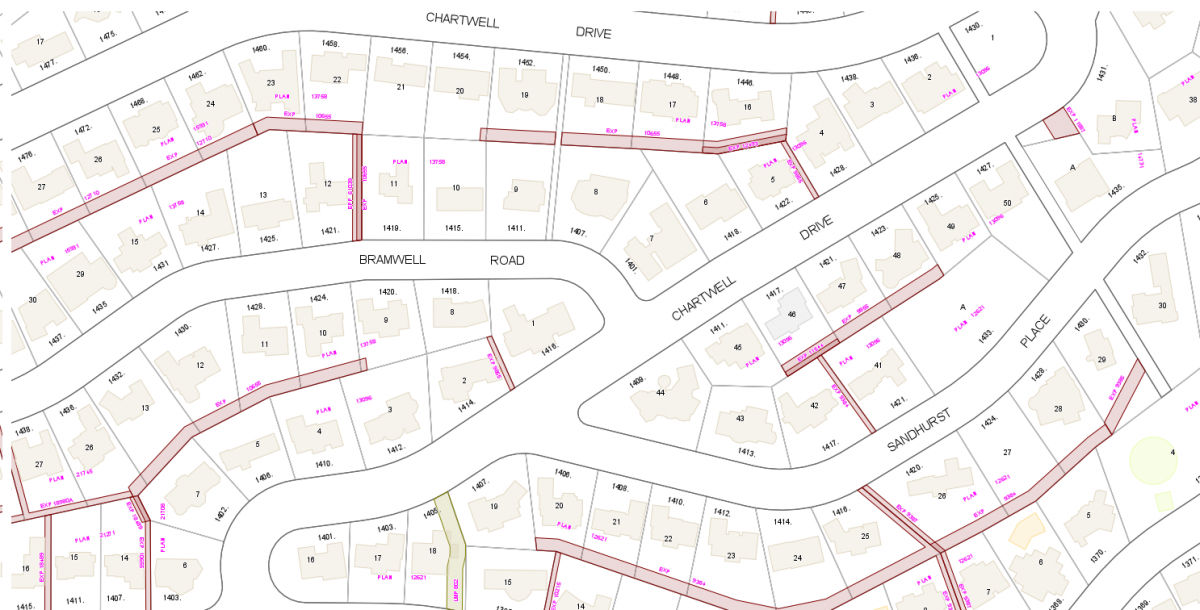 Contact
Peter Tsoutsouras
Utilities Technician
Jordan Brown
Roads & Bridge Technologist