Youth
Find out about activities, programs, and services for youth from 11 to 18 years old, and additional support for youth ages 13-18. Check out social media to stay up-to-date on events!
Youth Appreciation Awards
Do you know an exceptional youth or youth group making a significant contribution to their local or global community? Nominate them for a Youth Appreciation Award. 
Nomination deadline is Thursday, April 6, 2017 at 12 p.m. Find out more:
Whatever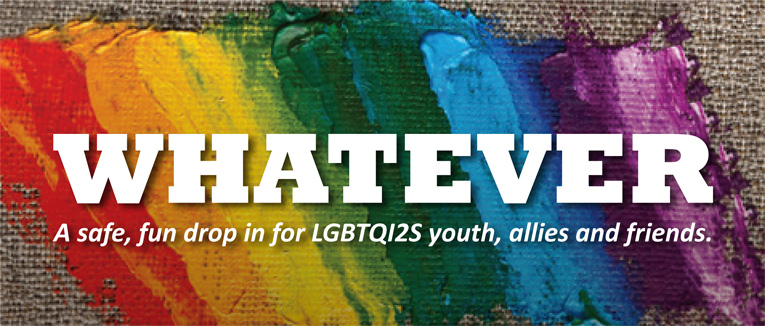 Join us every Thursday for activities, events, information, resources and referrals for queer and transgender youth, allies, families and friends. 
There will be opportunities to be involved in special events, raising community awareness and leadership development.
Location: Youth Lounge, West Vancouver Community Centre
Dates: drop-in 6–8 p.m. every Thursday; Youth Committee: 8–9 p.m. twice a month
| | |
| --- | --- |
| January 26 | Drop-in |
| February 2 | Drop-in | Committee Meeting |
| February 9 | Special Event |
| February 16 | Drop-in | Committee Meeting |
| February 23 | Drop-in |
| March 2 | Drop-in | Committee Meeting |
| March 9 | Drop-in |
| March 16 | Drop-in | Committee Meeting |
| March 23 | Special Event |
| March 30 | Drop-in |