Read Before You Go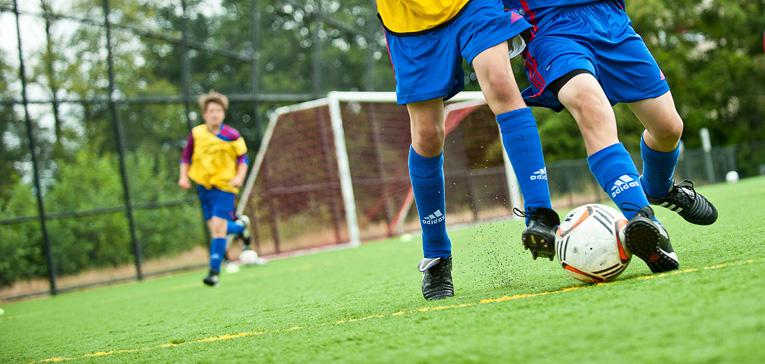 Artificial Turf Guidelines
Coaches are responsible for the conduct and behaviour of players and spectators on the field, and must ensure team officials, players and parents are aware of the following rules:
clean footwear before entering the fields on mats at players' entrance
cleat studs of any kind (metal or plastic) are prohibited. Home teams must inform away teams of this rule and make sure referees enforce it. Players found with screw-in stud footwear on the synthetic field will be assessed damages and home teams and referees will be liable for suspension of field privileges.
remove all equipment, water bottles and sock tape
to avoid transferring organic material, do not warm-up or practice on natural grass prior to using the synthetic turf
tents should be set up on cement only and off to the side so spectator views are not blocked
spectators must remain outside of the fenced area—players and coaching staff only on the field
Etiquette
Teams must prepare to leave the artificial turf field five minutes before their end time to transition between field user groups. Teams must not enter the fenced field area until their start time. This will help avoid conflict between groups and equipment mix- ups. This applies to practise and game slots. Please ensure all away teams are made aware of this procedure.
Any team not abiding by this rule must be reported to the Field Coordinator. 
Prohibited items
no screw-in stud footwear (including metal and plastic studs)
no beverages (other than water in plastic bottles)
no alcoholic beverages
no tobacco products
no gum
no food (including sunflower seeds)
no pets
no tents and no folding team benches on the playing surface
Field Conditions
Fields are always closed when there is standing water, frost or snow.
Current Conditions

604-925-7209