Amenities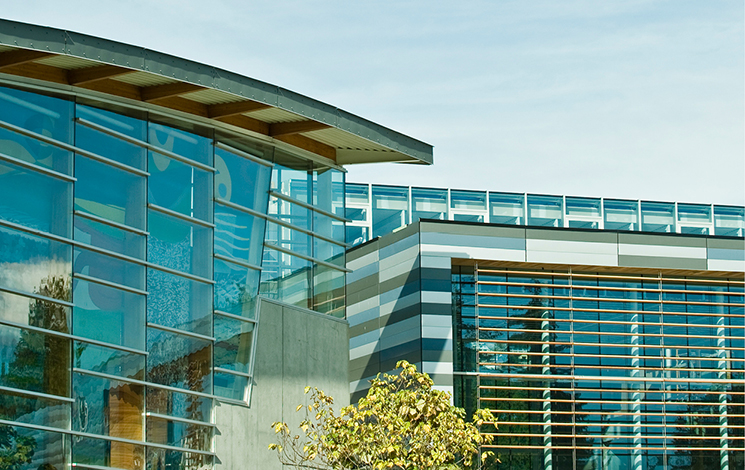 From free parking to childminding, a coffee shop to physiotherapy and other health services, you'll find all you need to make your community centre or aquatic centre visit complete.
Aquatic Centre
Everyone can have fun and get some exercise at the pool! There are many inclusive features, including:
water wheelchairs
pool mobility cart
accessible change rooms and washrooms
ceiling track lifts in change room
zero-depth entry leisure pool with warm temperatures
accessible weight room and equipment
accessible viewing area
remote control access lift into main pool
elevator
Community Centre 
The Community Centre has the following inclusive features:
accessible parking
accessible entrances with power-operated doors
accessible washrooms and change rooms
handrails along both sides of main hallway
access ramp between Aquatic Centre and Community Centre
elevators
Located in the heart of the community, this facility is easily accessible by car and has free underground parking with a three-hour time limit. There are accessible parking spaces available underground and in the parking lot off of Gordon Avenue. 
Underground lot has space for carpool parking and electric vehicle charging stations.
Day locker use is available in both the Aquatic Centre and Community Centre changing facilities for a $0.50 token, to help protect your belongings. It is strongly recommended that you avoid bringing items of value to the facility in order to absolutely guarantee their safety.
Aquatic Centre
Wallet lockers are also available for $0.25 on both the pool deck and in the weight room to store wallets, car keys and cell phones if necessary
Community Centre
Wallet lockers are also available in the sports gymnasium, spirit room and ocean room to store wallets, car keys and cell phones during your fitness or yoga class.  
Creating a West Coast coffeehouse experience directly inside the facility, Bean Around the World offers a wide range of custom beverages, baked goods, and sandwiches for you to enjoy while visiting the Community Centre.
More Information
Conveniently located within the facility, Cypress Corner provides an opportunity to engage the imagination and promote discovery for early years children (ages eight weeks to two years), while parents enjoy the various amenities offered at the Community Centre.
More Information
An interactive play-based program for preschool children (infants to 5 years) and their parents/caregivers offered by Family Services of the North Shore. Toys, books, art projects, circle time and parenting supporting are among the many activities and support services offered.
More Information
Aquatic Centre Physiotherapy
Located within the state of the art fitness centre at the Aquatic Centre, this clinic is the largest injury rehabilitation centre on the North Shore and offers personalized assessments and programs.
More Information
West Community Health Centre is composed of a multidisciplinary community health team that provides primary health care to residents of West Vancouver, Lions Bay, and Bowen Island.
More Information
Run by Vancouver Coastal Health, this community-based clinic provides eligible clients, particularly seniors with long-term care needs, with direct access to health assessment and treatment by nurses, nutritionists and rehab therapists.
More Information