Rights of Way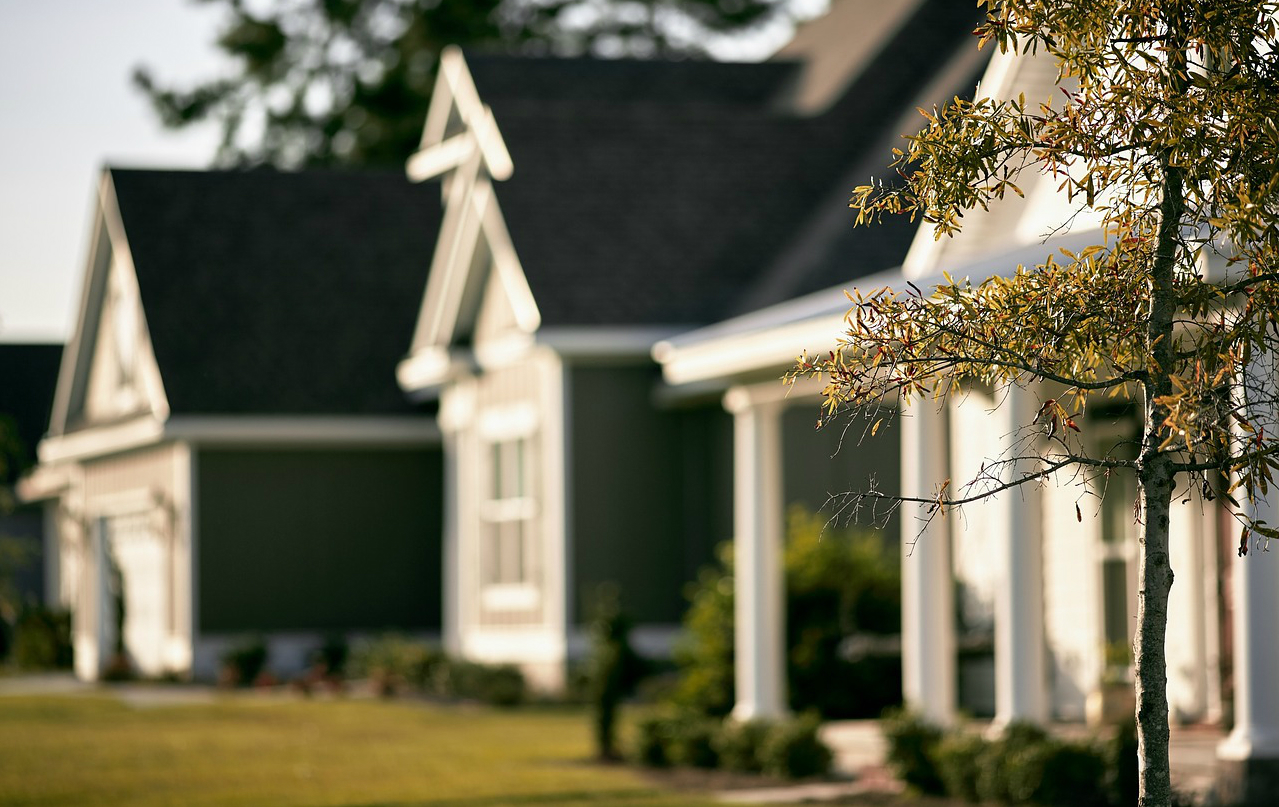 A utilities corridor or right of way is a strip of land adjacent to a residential property that protects buried underground services such as water, sewer and storm drains. The ownership of the land may lie with the property owner, but there are rules about how the land can be used.
The District has the right to enter the right of way at any time to perform work on the underground utility services. From time to time, District staff or a contractor working on behalf of the District will make routine inspections of the rights of way to maintain the infrastructure within the right of way.
Although it may be tempting to landscape or build over these strips of land, doing so leads to expensive problems:
if you have landscaped or built structures to "improve" a utilities right of way, be aware that any future municipal service work will likely damage your improvements and that you will not be reimbursed for your expenses
landscaping on utility corridors can also directly cause damage to the underground pipes carrying water, sewer or stormwater
pipes damaged by roots of trees, bushes or other landscaping are repaired or replaced using tax dollars, which costs us all money
Before making decisions about landscaping, make sure you know your property details and the location of underground utilities.
A Statutory Right of Way (SRW) is accompanied by a plan and/or a written description of the right of way area, and is registered at the New Westminster Land Title Office. The SRW does not reduce the size of the owner's property but does place specific limitations on how a landowner can make use of the land covered by the SRW agreement. The SRW is binding on all existing and future owners of the property.
Prior to any work being undertaken on a District SRW, Engineering and Land Development must be notified.
Guidelines for Statutory Right of Way (SRW) Encroachments
While the rights and obligations of each party are listed in the SRW agreement, the following are some general guidelines that are common to most SRW's in West Vancouver.
Retaining Walls and Fill Material
Retaining walls can be built up to the SRW but no footings or any underground encroachments are permitted into the SRW.
Any wall with a location proposed next to a right of way must be reviewed and accepted by a Land Development Technician.  You must submit a plan showing the location and size of the wall including footings, location and size of the right of way, location, size and depth of the infrastructure within the right of way, any service connections proposed or existing.  Where required by the Building Code, these plans should be stamped and sealed by an Engineer.
1.2m of fill material must be maintained over the infrastructure within the SRW. Any proposed change to depth of cover of the fill material requires approval from Land Development.
Tie backs, geogrid or bin walls must not encroach into the SRW
Fences
Fences must be constructed adjacent to or crossing the right of way. Fences that cross a SRW must be constructed at a 90° angle to the SRW and require approval from Land Development.
Where the fence crosses the right of way, removable fence panels must be used to allow access to the infrastructure contained within the right of way.
Fence posts are not permitted to be located within the right of way.
Where a SRW is split between two properties, permission must be obtained from Development prior to installation of a fence.
Permanent or Temporary Structures
No permanent or temporary structures can be constructed on a SRW. This includes, but is not limited to, garden sheds, tool sheds, decks, swimming pools, foundation walls, hot tubs, footings, structural supports and drain tiles.
Driveways, Sidewalks or at Grade Patios
Driveways, patios, sidewalks or pathways must be constructed of materials of a temporary nature such as crushed gravel, interlocking pavers, patios blocks, or asphalt
Trees, Shrubs and Landscaping Materials
No trees can be within a SRW. Trees must be planted at least 3.0m away from the SRW and must not exceed a full-grown height of 10m.
Shrubs can be planted provided they have a shallow root system and will grow to no larger than 1.2m in height.
Vegetable, fruit and flower gardens, decorative landscaping, lawns and low shrubbery are permitted within a SRW
Please Note: If District staff have to remove any vegetation to access the infrastructure in the SRW, they will make every effort to minimize the damage to the landscaping materials. However, the District is not required to reinstate any plant material that has been removed. District staff will reinstate with grass seed/sod only.
Ponds
Ponds or fountains must not be constructed on a SRW.
Rockeries
Rockeries may be constructed on a SRW provided the rocks are no larger than 30cm in diameter and they can be easily moved out of the way should maintenance of the infrastructure within the SRW be required. It is best to discuss any plans that you have with Land Development prior to starting the work.
Excavation
No excavation on a SRW can take place without prior approval from Land Development.
Aerial Encroachments
Aerial encroachments into a SRW will not be permitted
Manholes, Access Points and Below Grade Retention Measures
Any manhole, utility cover, lawn basin or any other infrastructure access point that has been constructed on a property must be kept clearly visible to allow for access to District infrastructure for maintenance or repair purposes. Tie backs, geogrid or bin walls must not encroach into the SRW.
Copies of Right of Way Documents
Right of way plans for SRW's in the District of West Vancouver can typically be viewed at the Municipal Hall, 750 17th Street, West Vancouver.
Hard copies of SRW's and legal plans are not available from the District. If you require a copy of a right of way plan or the legal agreement detailing the rights and obligations of the District and the property owner, please contact the LTSA Land Title Office:
General Inquiries: 604-630-9630
Toll Free: 1-877-577-5872
Land Title and Survey Authority of British Columbia
New Westminster Land Title Office
Anvil Centre Office Tower
Suite 500 – 11 8th Street Street
New Westminster, BC
V3M 3N7