To learn more about closures and our response to COVID-19, and for updates on District operations, visit westvancouver.ca/covid.
Locations & Operations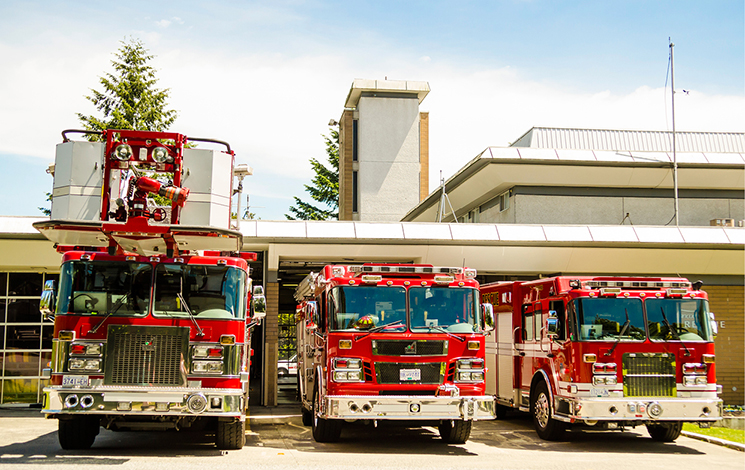 West Vancouver Fire & Rescue has been serving the municipality for almost a century. With four fire stations and a fleet of seven trucks, the Fire & Rescue Services is committed to protecting life, property, and the environment.
Fire & Rescue Services is comprised of six functions: Administration, Emergency Response, Fire Prevention, Public Education, Mechanical and Training.
Fire & Rescue Services works jointly with both the City and District of North Vancouver fire departments to provide shared services across the North Shore with the goals of:
improving fire and rescue service levels to residents, businesses and industry
improving the safety of responders at mutual aid incidents
improving resource coordination between the three departments
Fire & Rescue also respond to medical calls, but they do so in support of BC Ambulance. BC Ambulance makes the determination whether to call on Fire & Rescue support or not.
contact
West Vancouver Fire & Rescue
Fire Danger Rating
Always check to see if there are any restrictions or closures before you go.
Fire Education Events
Events are suspended until further notice due to COVID-19.