To learn more about closures and our response to COVID-19, and for updates on District operations, visit westvancouver.ca/covid.
Interim Tree Bylaw: Tree Survey Requirements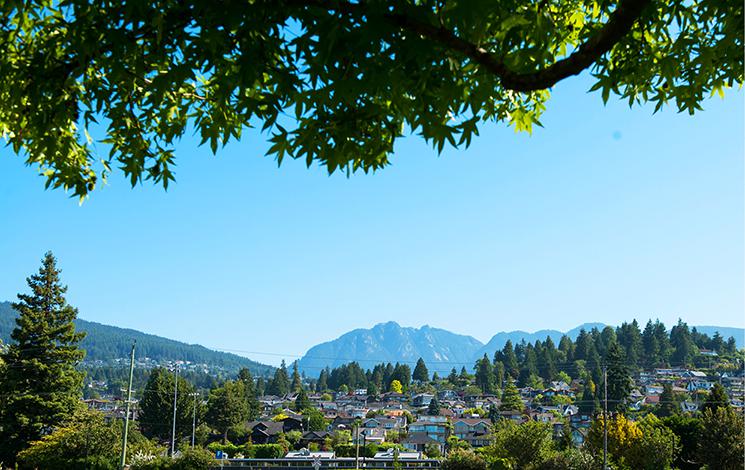 The District adopted Interim Tree Bylaw #4892, 2016 on April 20, 2016. This bylaw manages and protects any species of tree with a diameter of 75cm or greater and Garry oak and Arbutus trees with a diameter of 20 cm or greater ("identified trees").
When submitting a building or demolition permit application for a property on which identified trees are located, a survey of all identified trees on a property must be submitted from a BC Land Surveyor showing:
location of identified trees that are protected by the Bylaw
the diameter of identified trees, measured at 1.4 m above the ground
species of each identified tree
Where an application for a tree permit is being submitted, and no building or demolition permit is required (e.g. to remove a hazard tree), a survey from a BC Land Surveyor showing the location(s) of the identified tree(s) is required.
Tree Protection Specifications
More information
Visit westvancouver.ca/trees for more information on the Interim Tree Bylaw.
For further information regarding the bylaw and tree permit application process contact:
Planning & Development Services:
CONTACT
Planning & Development Services