To learn more about closures and our response to COVID-19, and for updates on District operations, visit westvancouver.ca/covid.
Council Meeting Procedure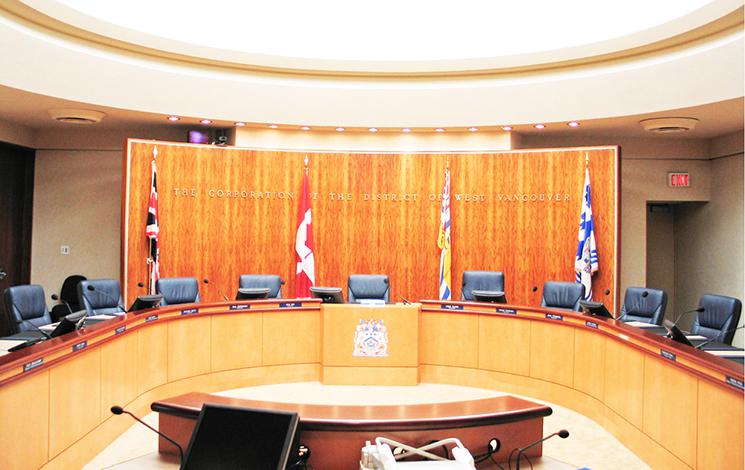 Before the Meeting
Find out what's on the agenda:
agendas are posted on-line by 4:30 p.m. on Thursdays
view the current agenda posted on the Municipal Hall external bulletin boards
Speaking at a Council Meeting
During the Council meeting, persons may address Council on a scheduled item.
A Public Questions and Comments period is held at the end of each regular Council meeting. Three minutes are available to each person who wishes to address Council at that time.
The Province of British Columbia has encouraged local governments to provide for electronic participation by members of the public at Council meetings. In response, the following procedure has been established to address Council via telephone:
Phone Legislative Services at 604-925-7004 between 8 a.m. and the adjournment of the meeting on the scheduled Council Meeting date;
Provide your name, phone number, and a description of the item that you wish to provide input for; and
Staff will phone you during the Council meeting in order to provide you with an opportunity to address Council via telephone.
Please note that:
Staff will not be in a position to provide you with a specific timeslot, so we are asking participants to be available to address Council by phone for the duration of the Council meeting.
Council is not able to receive public input on an agenda item once Council debate on that item has begun. You must request to speak to an agenda item before Council's debate on the item has begun.
Video Stream
Watch live council meetings on-line, or view the clips later