To learn more about closures and our response to COVID-19, and for updates on District operations, visit westvancouver.ca/covid.
Council Meeting Procedure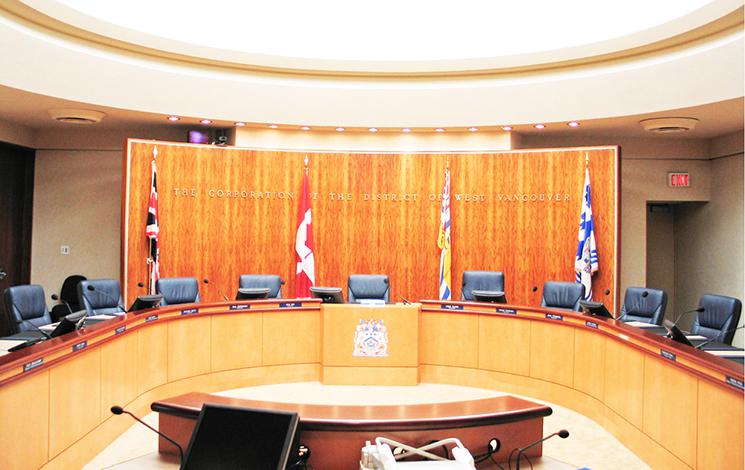 Before the Meeting
Find out what's on the agenda:
agendas are posted online by 4:30 p.m. on Fridays
view the current agenda posted on the Municipal Hall external bulletin boards
Watch a Council meeting
To watch online please visit westvancouver.ca/council-videos. Only use this option if you do not wish to participate electronically.
Speaking at a Council Meeting
During the Council meeting, persons may address Council on a scheduled item.
A Public Questions and Comments period is held at the end of each regular Council meeting. Three minutes are available to each person who wishes to address Council at that time.
The Province of British Columbia has required local governments to prohibit the public from attending local government meetings in person. Click the link below to learn how to participate by phone or online via Webex.
Watch online
Watch live public hearings and Council meetings, or browse the clips later.
View agendas and minutes