Council Meeting Procedure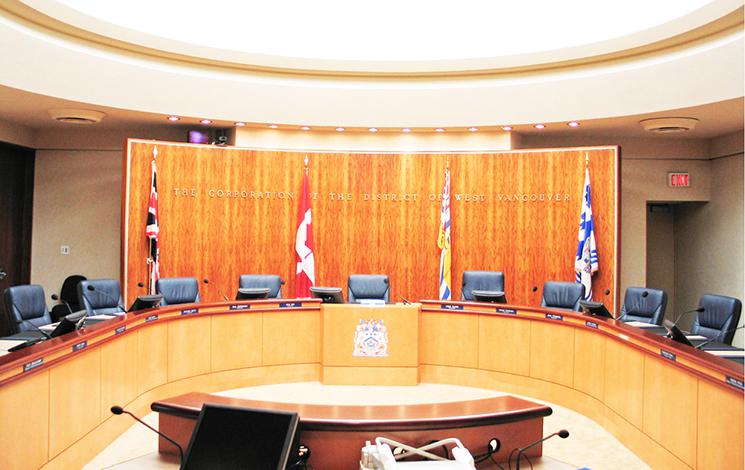 Before the Meeting
Find out what's on the agenda:
agendas are posted on-line by 4:30 p.m. on Thursdays
view the current agenda posted on the Municipal Hall north and south entrance external bulletin boards
view the current agenda in the Council Agenda public information binder on the main floor of the Municipal Hall
view the current agenda at the West Vancouver Memorial Library
Speaking at a Council Meeting
During the Council meeting, persons may address Council on a scheduled item.
A Public Questions and Comments period is held at the end of each regular Council meeting. Three minutes are available to each person who wishes to address Council at that time.
Video Stream
Watch live council meetings on-line, or view the clips later