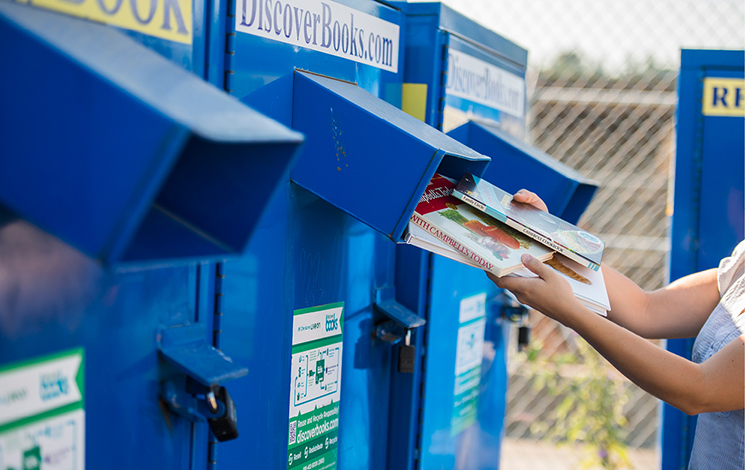 The production, distribution and use of the goods and food we rely on in our daily lives all require energy, and so does managing the resulting waste. Energy used to produce and transport goods often comes from fossil fuels, which are the largest global source of heat-trapping greenhouse gas (GHG) emissions.
By making smart choices about what we buy, how we use it and how we dispose of it, we can impact the GHGs associated with our consumption.
Waste reduction starts at the store. The best way to deal with garbage is by not creating it in the first place.
More Information
Backyard composting is the most cost-effective and environmentally friendly way to recycle food scraps and yard trimmings. If you're composting at home, thank you and please carry on! You are diverting waste from the landfill and getting a rich fertilizer for your garden.
More Information
Recycling diverts waste from the landfill, conserves valuable resources, saves energy and supports a green economy. Most of it is picked up right at the curb, and for those items that aren't, you'd be surprised how many items are accepted at drop-off locations!
More Information