Student Video Contest: Am I Traffic?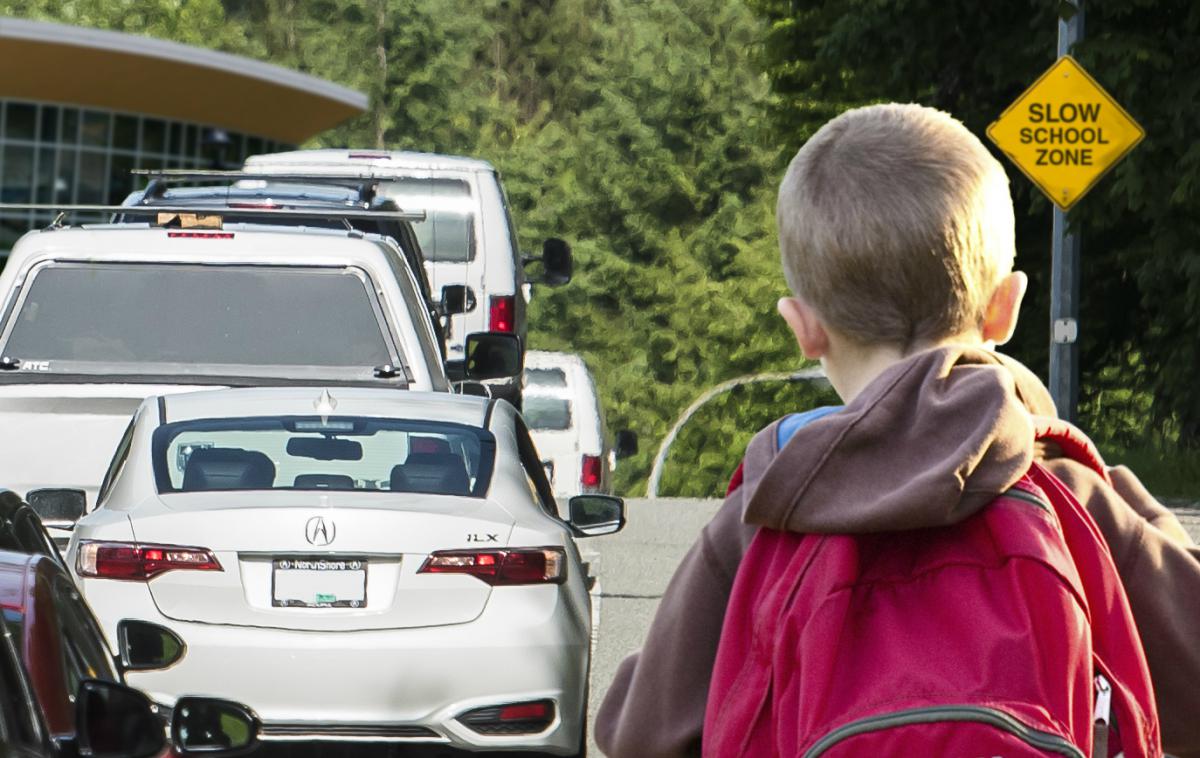 Am I Traffic?
When you think about traffic, what comes to mind? Cars and trucks? Bikes? People?
Are you traffic?
We've all heard traffic pet peeves—too many cars clogging the road, too many cars driving dangerously, or even too many cars moving too fast or too slow. But those cars don't drive themselves (yet). None of those cars would be on the roads at all if it weren't for people choosing to drive that day.
Take the road out front of your school, for example. Ever notice how busy the streets are outside your school's front doors just before school starts and after it ends? Most often the streets are clogged with cars because parents, siblings and caregivers are picking up or dropping off students.
How does the way you get to school impact traffic? What if you and other students got to school a different way? What if you walked, biked, carpooled or took the bus? Would the congestion of cars disappear? Would the streets be safer, the air cleaner and the neighbourhood a more enjoyable place to be?
How to enter the contest
West Vancouver students (from kindergarten to Grade 12) are invited to enter the Am I Traffic? Student Video Contest. Here's how:
Film a short 60 to 90-second video about safe and active transportation. Demonstrate why it is good for your health, your safety, your grades and the planet.
Upload it to YouTube for a chance to win $750 (first runner-up wins $150 and second runner-up wins $100).
Submit your video (fill out the online submission form).
Entries must be received by Sunday, April 15, 2018, at 11:59 p.m.
Be creative. And have fun! This contest is sponsored by Translink.
Class participation prize
The class that submits the most entries will win a participation prize!
Team up with your classmates and ask your teacher if you can do it as a class project!
Contest runs from February 15, 2018, to April 15, 2018. Entries must be received by Sunday, April 15, 2018, at 11:59 p.m.
Read all the rules: